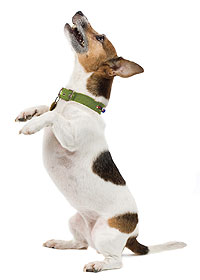 We Jack Russells are working dogs, you know, and that's what we like to do around here. We work real hard to make customers happy.
There's nothing the gang and I enjoy more than seeing customers wag their tails because they're so delighted with our websites!
There's nothing we like more than flexing our hunting muscle, seeking out the best strategies for our clients so that we make their websites sing. I like my maxmoment colleagues because they're straightforward blokes, always opting for breathtakingly simple and unfussy solutions.
It's no-nonsense here at maxmoment, and that's the way we like it. Oh, and we're loyal to our customers for life!